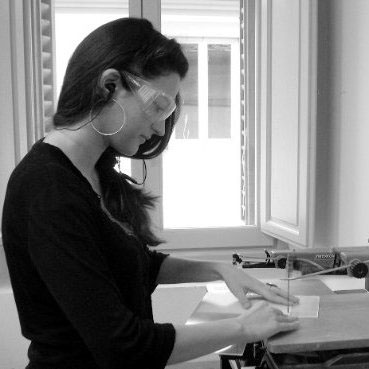 I am a spatial designer with a wide range of experience in the field of architecture, interior and exhibition design. Originally from Sofia (Bulgaria), my practice extends to Japan, Italy and the United Kingdom, where I am currently based and working as part of MET Studio London - an international, award winning experience design collective.  
   As a Royal College of Art graduate, I am passionate for collaboration with diverse disciplines and curious of innovative and experimental techniques, materials and immersive experiences. In my designs I always aspire to inject a human-oriented approach and find practical but also sense-stimulating results. 
   I see the interior as one of the most sensual elements of architecture and the most intimate connection between humans and their man-made environment. As such, I believe, it should continuously enhance everyday life with diverse emotions and experiences. My approach explores the social, cultural and environmental impact that design can have on a specific site, community and individual. In my projects I aim to achieve a constantly changing spatial responses of the activities and emotions taking place within them and I strive to grow into a behavioral analyst that conceives processes, tells stories and provokes interactions.