E

motion, actors, audience, city - all connected in an interactive performance of light and shadow in this new proposal for a theatre hall in the Parterre of Florence. The area has been left with no particular function for years, only temporarily hosting markets and the winter ice-ring. 
T

he ellipse shaped building has been adapted for the outdoor amphitheater, while the entrance accommodates the main body in the volume of a cube. 

The façade is made out of translucent concrete that projects the shadows and movement of the actors inside and provides a double performance, for the audiences in and outside the hall. It grows into a vibrant center of spontaneous public gatherings that promotes community, supports local businesses and nurtures the arts. The ground level has been divided in two parts, hosting the cloakroom, tickets office and elevator on one side and a bar zone with the toilets on the other. 

The middle has been left open as a covered corridor, thus allowing all-time access to the inner yard of the Parterre. There, the landscape of the existing structure has been augmented into a small amphitheater that can host summer performances and events.
T

his project takes inspiration from the traditional setting of a theater combined with innovations in technology and materials that enrich it with more interactivity. It brings together people with interest in arts and music in a new kind of environment, where light and shadows are the protagonists taking the visitors into their stories.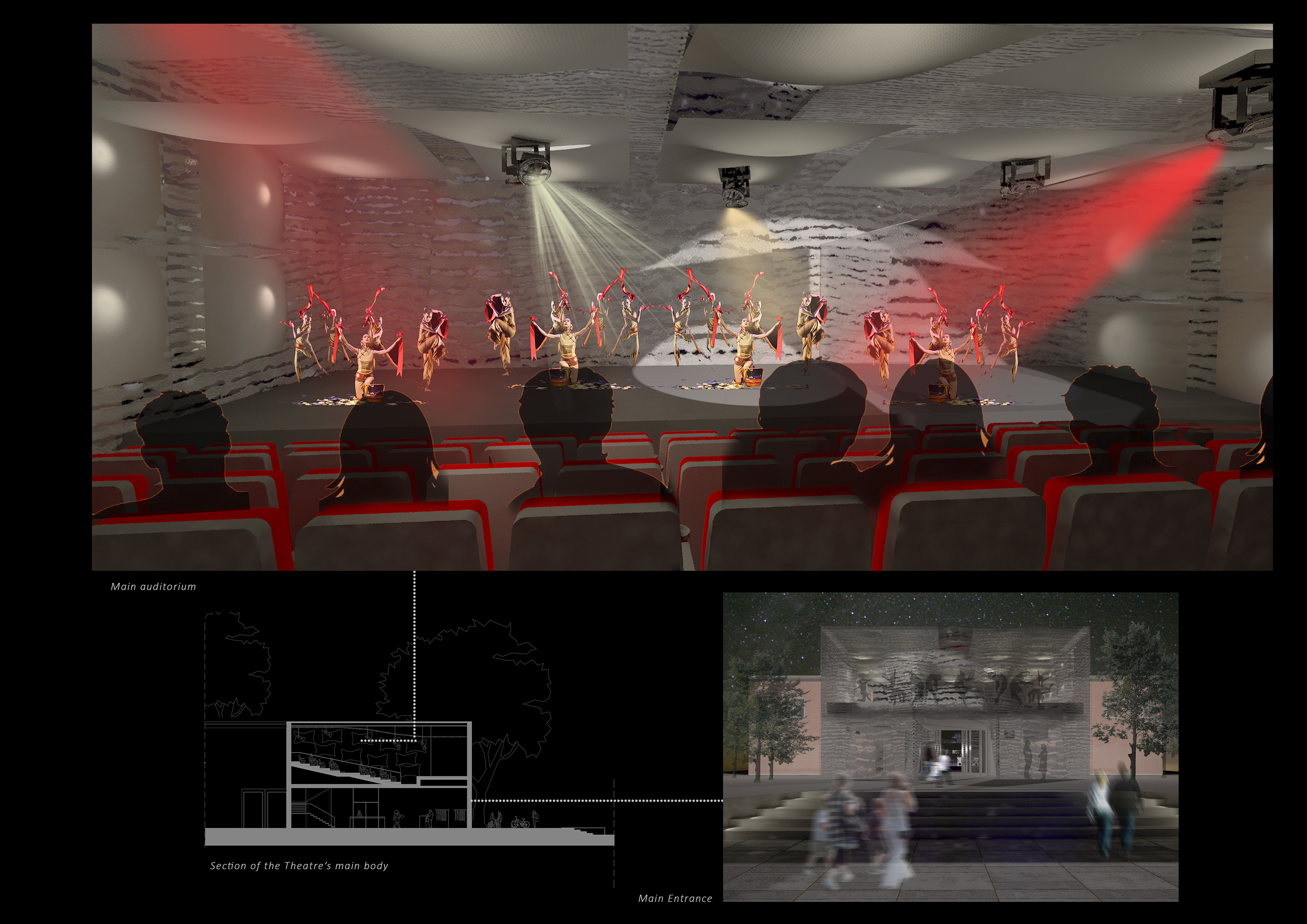 OUTDOOR THEATRE-URBAN SETTING