T

his project is a collaboration with Paolo Becagli Architects, Florence, where I did an internship during the summer of 2012. Our client was Tonino Lamborghini's branch in China and the project included development of a series of home and office furniture collections for the brand, as well as their showrooms and lounges.  

The following are my proposals for the brief.
            

T

he concept was developed together with the whole firm. We decided to abandon the overwhelmed and heavy design that car brands furniture often undertake and propose more minimal, sharp products. Inspirations came clearly from the cars and many of the elements and forms of the engines have been adopted to derive the collections.
Home collection Hexagonal Chair (leather)
Office collection Double-pocket table (carbon-fibre/glass/steel)
Home collection Coffee Table and Office collection table (carbon fibre/glass&steel sandwich)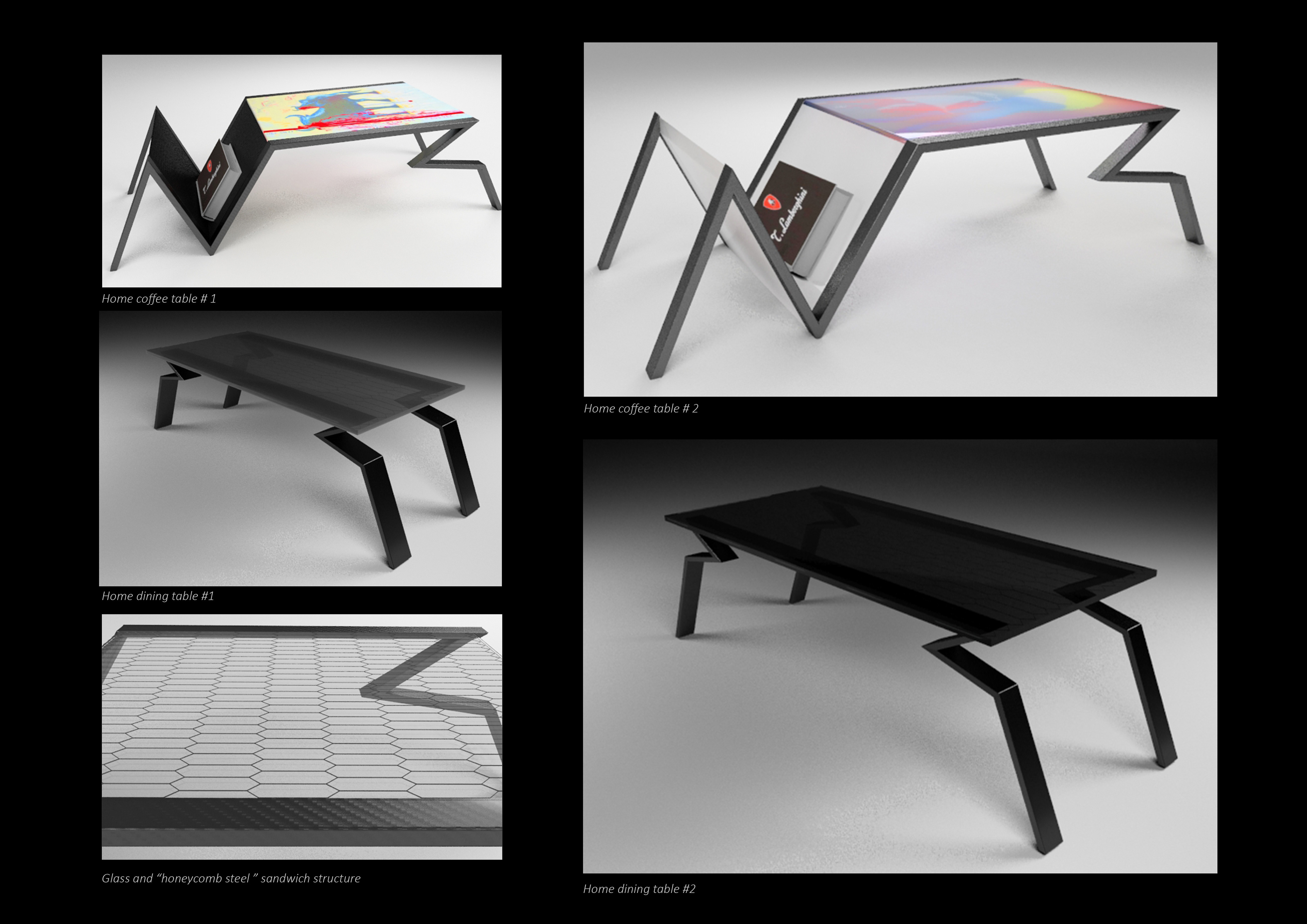 Home collection Geometric Sofa (leather)
Lounge bar design for a Tonino Lamborghini showroom, Shenzhen